We have had a recent increase in illnesses amongst students and staff. We want to remind everyone that if your child is ill, please keep them home and report the absence. This helps us with staffing and scheduling make-ups. There are several ways to report absences.
Log into the Parent Portal, select "Absences & Make-ups" from the menu in the top right corner, and schedule your child's absence.
Fill out the Student Absence Notification Form on our website or via the SCSC app.
Call the office, dial extension 1, & leave a Student Absence Notification.
Notify the office when you come in for a lesson prior to the date of absence.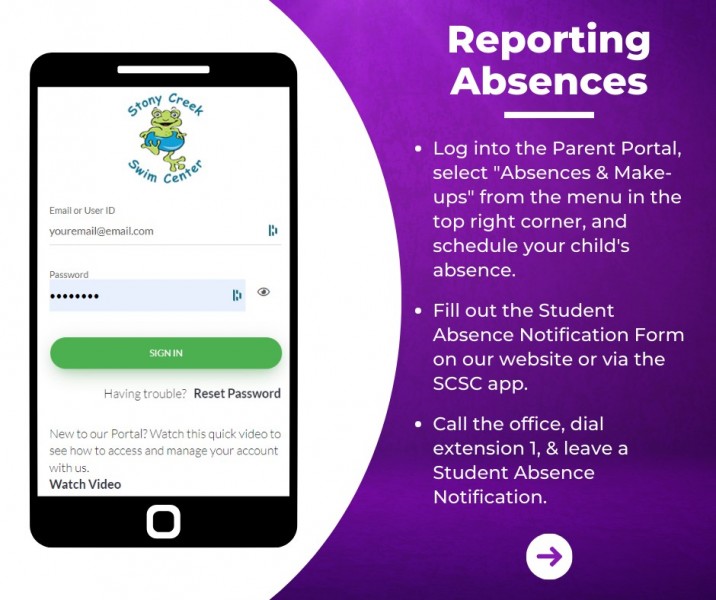 We also want to share some information about pink eye, because we have noticed several students absent due to this. Both viral and bacterial pink eye are contagious. Students with pink eye should not return to swimming until they have been on medication for at least 48 hours OR all symptoms have cleared up. Pink eye can be spread even when in a pool. Additionally, this is our main reason for not loaning goggles.
Please visit the CDC website for additional information on pink eye.