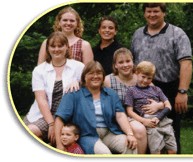 Stony Creek Swim Center is the leader in aquatic education in central Indiana. We are a family owned business that began in April of 1989. Dan and Shari Gipson and her parents, Gary and Evelyn Byers, built the current facility located in the Stony Creek Business Park at 146th Street and State Road 37. Shari and Dan have five children who have all contributed to the success of the business and are currently involved in the daily aspects of the business. We are a member of the United States Swim School Association and an Australian Swim School Association International Member School, and we strive to provide the best swimming lessons possible in Central Indiana. We have clients from Noblesville, Fishers, Geist, Zionsville, Indianapolis, and other cities throughout Central Indiana.
The Leader in Swimming Instruction in Central Indiana
SCSC has long been recognized as the Central Indiana's leader for swimming instruction. With our two-pool design, we offer programs ranging from infants and toddlers to adult learn-to-swim. Our warm, shallow water and small class size encourages parents to enroll their children at a young age. Through our atmosphere of caring and positive reinforcement, students develop the self-confidence and skills they need to succeed both in and out of the water. We believe that it is the responsibility of parents to ensure that their children can swim. Our goal is to provide quality instruction and assist parents in creating life-long swimmers.
Read about our Mission & Core Values.