We believe that children should stay in swimming lessons until they are water-safe. You're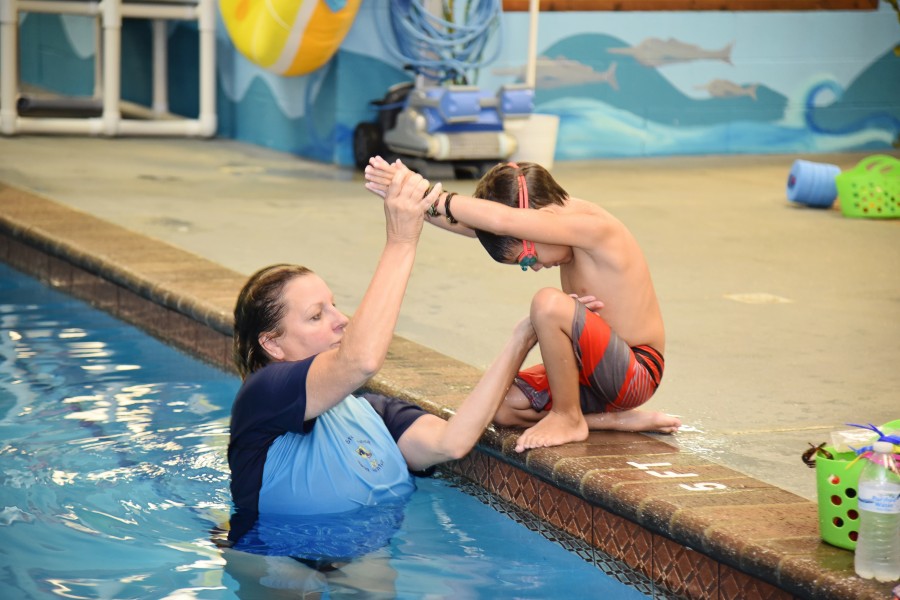 probably wondering what is considered water-safe, so we want to share this information and make sure everyone who enters our program does so knowing how committed we are to helping children and families be safer in and around water.
A water-safe child is able to swim continuously for a short period of time (typically 3-7 minutes), retains the majority of their skills after a short break, and can recall those skills in an emergency. There is no specific age when a child will be considered safe, as each child is different and their learning skills will vary. We can never guarantee that a child is drown-proof, however we do know that children who swim year-round and complete all of our levels are more likely to be water-safe than a child who only swims seasonally.
Starting children at a young age is the best way to create water-safe children. Water is very natural for newborns and infants, because of the womb-like environment. By starting a child in lessons at a young age, it develops good water habits and they are more likely to become accustomed to the water more quickly. We also believe that there is no "end" age for swimming! It is a life-long skill that we can enjoy all the way through adulthood.